If there's one big problem with smart home tech, it's that you need so many different apps to control devices from different manufacturers. Theoretically, the introduction of Matter will help a lot with this, but the new smart home protocol is still a way off.
The easy solution is to stick with one manufacturer and use just one app to manage all your devices. And if you're planning to buy any smart security cameras or a doorbell, then it's well worth taking a look at what EZVIZ has to offer.
It's tempting to play it safe and look only at devices from the biggest names, but though you might not be too familiar with EZVIZ, there are lots of reasons why you should be.
EZVIZ specialises in smart security cameras and doorbells, offering a wide range of products that will suit families with all types of homes. Whether you have a large house that needs a comprehensive security system or you simply need some extra protection for your city pad, EZVIZ offers indoor and outdoor devices, including battery-powered models for areas with no main power.
In fact, here are three good reasons to pick an EZVIZ security camera or doorbell:
1 – Features aren't locked away
It can be frustrating to spend good money on a product only to find that you can't use some of its best features unless you spend even more.
This is especially true of smart security devices where, for example, a Ring doorbell won't record any video unless you pay the subscription fee. If you miss a visitor, you can't check later to see who it was.
With EZVIZ, there's always the option to record video to a memory card. Memory cards are cheap to buy, and some EZVIZ cameras come with built-in storage.
Of course, if you want the security of having video evidence stored in the cloud where it can't be stolen, EZVIZ offers this option as well.
Charging for cloud storage is a perfectly reasonable thing to do, as video uses up a lot of space. But many brands also lock special features behind subscriptions, such as a person, vehicle and package detection.
EZVIZ doesn't do that: you've paid for the product, and all the advanced features are there for you to use.
2 – Great quality
It's a bad idea to choose any product on specifications alone. And that's especially true for video quality. Just as 4K TVs don't all offer identical picture quality, it's the same for security cameras.
The good news is that EZIVZ cameras offer great quality video across the whole range. Of course, you can choose a camera with the highest resolution options, up to 3K, but even the 1080p models deliver sharp, detailed footage – something which can't be said about competing cameras.
And don't forget to consider video quality at night. Some of EZVIZ's cameras have amazing colour night vision that lets you see the detail even in the dark.
3 – All your home security needs are covered
One of EZVIZ's real strengths is the number of devices in its range. It offers indoor and outdoor cameras with AI smarts, including battery-powered models that can be recharged from solar panels.
There's also a choice of smart doorbells, both wired and wireless, depending upon your needs.
You might be surprised at their prices, too: they're more affordable than you might expect.
Here are just a handful of the latest devices from EZVIZ.
EZVIZ C6
Indoor, mains-powered camera
Person and pet detection
360° view
The C6 is ideal for keeping an eye on your pets when you're not at home. On-board AI detection means you'll only get alerts that matter and because the camera can rotate 360°, it can track motion wherever your cat or dog goes in the room.
Video is recorded in sharp 2K resolution, and thanks to the built-in mic and speaker, you can hear as well as see what's happening and can talk to your pet or a person remotely.
It costs £89.99, and you can buy it on Amazon in the UK and for $129.99 from Amazon US.
EZVIZ BC1C
Outdoor or indoor, battery-powered camera
Person detection
Built-in LED lights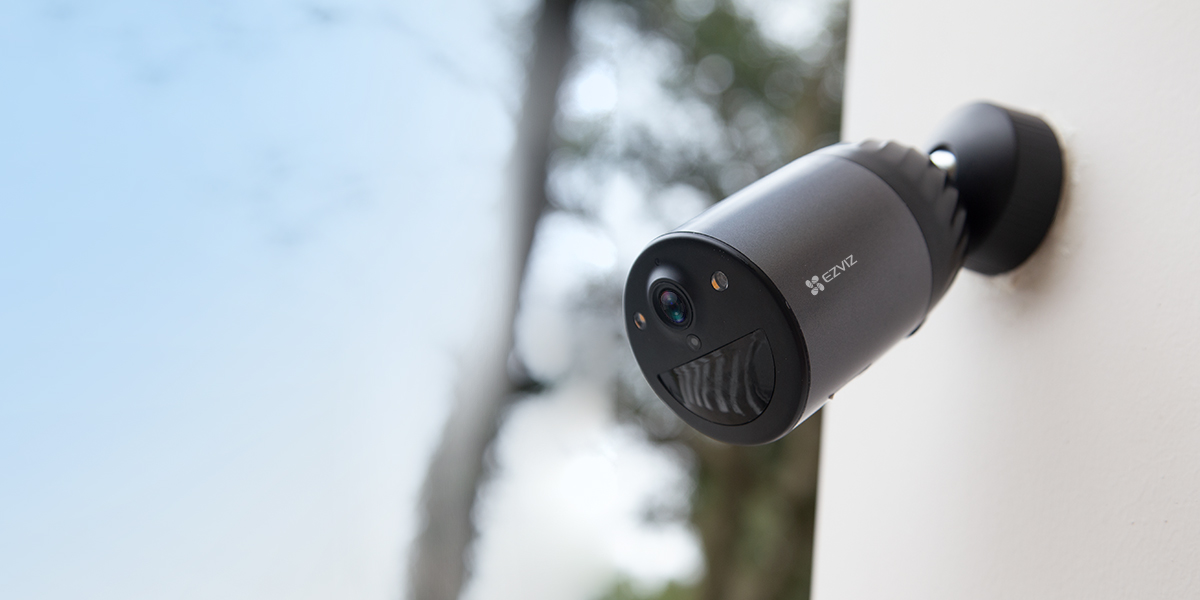 EZVIZ
For monitoring what's happening outdoors, battery-powered cameras are great as they can be mounted almost anywhere and don't need to be near a mains socket. And you can use it indoors, too.
The BC1C lasts for months between charges, but for the ultimate setup you can get a bundle that includes a solar panel that will recharge the battery. That means you'll probably never need to charge it at all. Both are water-resistant, so don't mind the rain.
Better still, the BC1C has LED spotlights which come on automatically when people are detected, helping you see your way in the dark and clearly capturing faces of intruders. There's even a built-in siren which can scare them off.
The BC1C costs £119.99 from Amazon, and the bundle with a solar panel is £149.99
EZVIZ BC2
Indoor battery-powered camera
Compact design with magnetic base
Person detection
EZVIZ
This indoor camera will stick to fridges, radiators and other metal objects around your home. And because it's battery powered, it's simple to move the BC2 when you want to monitor a different room.
It has all the other features you'd want, including smart person detection, night vision, two-way talk and the option of recording video to your own microSD card, up to 256GB in capacity.
The BC2 is just £69.99 from Amazon.
EZVIZ C8W Pro
Outdoor pan and tilt mains-powered camera
AI person & vehicle detection
Siren and strobe light
EZVIZ
With the C8W Pro, there's no need for multiple cameras to cover a wide area because it can rotate through 360°. You can control its position in the EZVIZ app but it can automatically lock onto moving people and vehicles to track and record them.
The C8W Pro costs $149.99 from Amazon US, and £130 from EZVIZ direct, plus Smart Secured and Connectec in the UK.
EZVIZ DB2
Battery-powered doorbell
Person detection
Wi-Fi chime included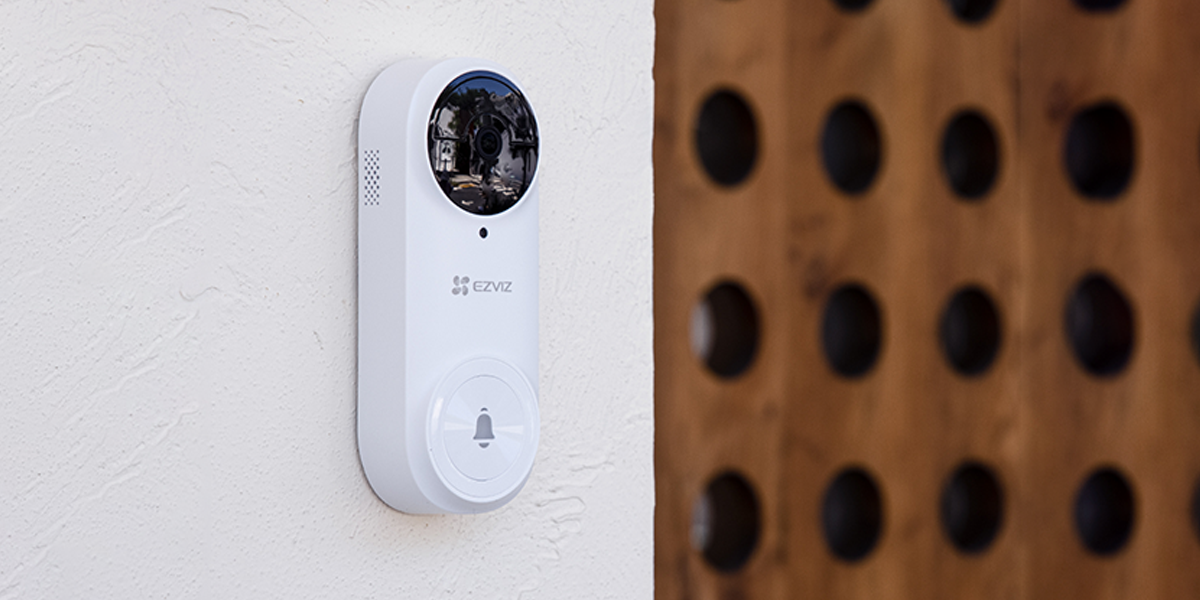 EZVIZ
Supremely easy to install, the completely wire-free DB2 is a smart doorbell that comes with a wireless chime so you'll hear when someone's pressed the doorbell even if you don't have your phone to hand. The chime also acts as a Wi-Fi extender to boost the signal at your front door.
As the DB2 can detect when someone's there, you'll get a notification even if they don't press the button.
As ever, you have a choice of local storage or the cloud for video recordings, and the night vision ensures you can see who's there even when it's dark.
You can buy the DB2 from Amazon for £109.99.